May 1
On this day in 2003,
George W. Bush
won the war in Iraq.
Obviously sporting a chubber, the Commander in Thief strutted
out of a four-seat S-3B Viking marked on the side with "Navy 1"
and "George W. Bush Commander in Chief" onto the deck of the
aircraft carrier
Abraham Lincoln
.
Giddy about being dressed up just like a real army man, W spent a
few moments schmoozing with
Tinky Winky
, the gay Teletubby.
Later he spent some time speechifyin'.
I don't know about you, but when I saw this
obscene, absurd scenario on TV, I thought he
was in the Persian Gulf. It was much later
that I found out he was in the perilous
waters off the coast of San Diego. What
a fucking ridiculous spectacle! How much
does shit like that cost???
CNN reported, with a straight face, that "
it marked
the first time a sitting president has arrived on the deck
of an aircraft carrier by plane."
It also marked the first time a gibbering, simpering,
draft-dodging president pranced around in olive-drab
drag sporting a woodie. Speaking of which: does that
guy on the right have some sort of prosthetic penis thing
on his suit?
http://youtu.be/4odmtUBtfeU
It's interesting, to say the least, to look back at how the
mainstream media reported on this event.
Richard Perle, in USA Today, advised us to
Relax, Celebrate Victory
:
From start to finish, President Bush has led the United States and
its coalition partners to the most important military victory since World War II.
And like the allied victory over the axis powers, the liberation of Iraq is more
than the end of a brutal dictatorship: It is the foundation for a decent, humane
government that will represent all the people of Iraq.

This was a war worth fighting. It ended quickly with few civilian casualties and
with little damage to Iraq's cities, towns or infrastructure. It ended without the
Arab world rising up against us, as the war's critics feared, without the quagmire
they predicted, without the heavy losses in house-to-house fighting they warned
us to expect. It was conducted with immense skill and selfless courage by men
and women who will remain until Iraqis are safe, and who will return home as
heroes.

In full retreat, the war's opponents have now taken up new defensive positions:
"Yes, it was a military victory, but you haven't found Saddam Hussein's weapons
of mass destruction." We will find Saddam's well-hidden chemical and biological
weapons programs, but only when people who know come forward and tell us
where to look. Saddam had four years to hide things. We have had a few weeks
to find them. Patience--and some help from free Iraqis--will be rewarded.

Iraqis are freer today and we are safer. Relax and enjoy it.
http://youtu.be/vxyu5fjCKzg
Chris Matthews
on MSNBC called Bush a "hero" and boomed, "He won the war.
He was an effective commander. Everybody recognizes that, I believe, except a few
critics." He added: "Women like a guy who's president. Check it out. The women like
this war. I think we like having a hero as our president. It's simple."
PBS'
Gwen Ifill
said Bush was "part Tom Cruise, part Ronald Reagan."
On NBC,
Brian Williams
gushed, "The pictures were beautiful. It was quite
something to see the first-ever American president on a -- on a carrier landing."
Bob Schieffer
on CBS said: "As far as I'm concerned, that was one of the great
pictures of all time." His guest,
Joe Klein
, responded: "Well, that was probably
the coolest presidential image since Bill Pullman played the jet fighter pilot in the
movie Independence Day. That was the first thing that came to mind for me."
Elisabeth Bumiller
in The New York Times hailed Bush's "powerful, Reaganesque finale
to a six-week war."
Everyone agreed the Democrats and antiwar critics were now on the run.
MIchael Gordon
at The New York Times observed,
"The Bush administration is planning to withdraw most
United States combat forces from Iraq over the next several months and wants to shrink the
American military presence to less than two divisions by the fall, senior allied officials said
today."
Maureen Dowd
in her column declared:
Out bounded the cocky, rule-breaking, daredevil flyboy, a man navigating the
Highway to the Danger Zone, out along the edges where he was born to be, the further on
the edge, the hotter the intensity.


He flashed that famous all-American grin as he swaggered around the deck of the aircraft
carrier in his olive flight suit, ejection harness between his legs, helmet tucked under his
arm, awestruck crew crowding around. Maverick was back, cooler and hotter than ever,
throttling to the max with joystick politics. Compared to Karl Rove's ''revvin' up your
engine'' myth-making cinematic style, Jerry Bruckheimer's movies look like Lizzie
McGuire.


This time Maverick didn't just nail a few bogeys and do a 4G inverted dive with a MiG-28
at a range of two meters. This time the Top Gun wasted a couple of nasty regimes, and
promised this was just the beginning.
http://youtu.be/ya5rcBtzt3g
On this day in 2003, American casualties in Iraq stood at 139 killed and 542 wounded.
http://youtu.be/xKRaKYRR1sQ
http://youtu.be/WYDTY33W0zQ
Other Events of May 1:

[/b


1894 -[b]Coxey's Army arrived in Washington DC for the first time.
Coxey's Army was a protest march by unemployed workers from the United States, led
by Ohio businessman Jacob Coxey. They marched on Washington D.C. in 1894, the second
year of a four-year economic depression that was the worst in United States history to that
time. Officially named the Army of the Commonweal in Christ, its nickname came from its
leader and was more enduring.
1863 -
The Battle of Chancellorsville
began.
Although
Robert E. Lee
's (left) Confederate Army
won an amazing victory against a numerically superior
northern army by perhaps the most audacious maneuver
of the war, it was bought at the cost of the loss of his
brilliant second-in-command,
Thomas Jonathan "Stonewall"
Jackson
(right), who was shot by his own troops the following
day.
Born This Day:
1924 -
Terry Southern
http://youtu.be/CDJ0z_93wVE
1930 -
Little Walter
http://youtu.be/UUwfrj9aMNA
1939 –
Judy Collins
http://youtu.be/IYw283vgm2w
1945 –
Rita Coolidge
http://youtu.be/mTBm7q_BEeA
Died This Day: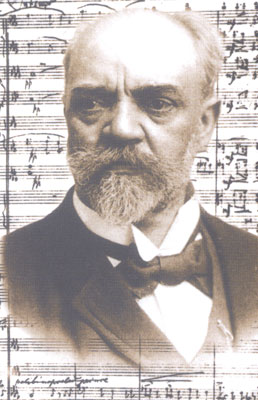 1904 -
Antonín Dvořák
http://youtu.be/yctfXIqugXc
1945 -
Joseph Goebbels
http://youtu.be/YVP3KU-qOzc
1965 -
Spike Jones
http://youtu.be/iFta4iTZasM
1998 –
Eldridge Cleaver
Known mainly for his activities with the Black Panther
Party, Cleaver later became a born-again Christian,
and a conservative Republican. He was baptized into
The Church of Jesus Christ of Latter-day Saints on
December 11, 1983, periodically attended regular
services, lectured by invitation at LDS gatherings,
and was a member of the church in good standing
at the time of his death in 1998.