April 10
On this day in 428,
Nestorius
became
Patriarch of Constantinople
.
Nestorius (
Greek: Νεστόριος; c. 386 – c. 451
) was Archbishop of Constantinople from 10 April
428 to August 431, when the emperor Theodosius II confirmed his condemnation by the Cyrillian
faction at Ephesus on 22 June. His teachings included a rejection of the long-used title of
Theotokos ("Mother of God") for the Virgin Mary, and were understood by many to imply
that he did not believe that Christ was truly God. This of course brought him into conflict
with other prominent churchmen of the time, most notably
Cyril of Alexandria
, who accused
him of heresy. Nestorius sought to defend himself at the
First Council of Ephesus
in 431, but
instead he found himself formally condemned for heresy by a majority of the bishops and
subsequently removed from his see.
On this day in 1821, another man in the same office,
Patriarch Gregory V of Constantinople
,was hanged
by the Turks from the main gate of the Patriarchate;
afterward his body was thrown into the Bosphorus.
Gregory V was Ecumenical Patriarch of Constantinople
from 1797 to 1798, from 1806 to 1808 and from 1818
to 1821. He was responsible for much restoration work
to the Patriarchal Cathedral of St George, which had
been badly damaged by fire in 1738. At the onset of
the Greek War of Independence, as Ethnarch of the
Greek Millet, Gregory V was blamed by Ottoman Sultan
Mahmud II for his inability to suppress the Greek
uprising.
Mahmud II
had ascended to the throne after he
strangled the previous sultan, Mustafa IV.
A week before his death, friends had urged Gregory
to escape to Odessa. He replied:
'Don't ask me to leave. My rescue will mean the
death of thousands of christians in Constantinople.
Maybe my death bring more benefit to our people
than my life. Let's eat our fish...next week the
fish are going to eat us.'
He was taken out of the Patriarchal Cathedral
on Easter Sunday, 1821, directly after celebrating
the solemn Easter Liturgy, and hanged (in full
Patriarchal vestments) for three days from the
main gate of the Patriarchate compound by order
of the Sultan.
His body was then taken down and
delivered to a squad of Jews named
Mutal, Bitachi, and Levi,
who dragged
it through the streets and finally threw
it into the Bosphorus. The body was
later recovered by Greek sailors and
was eventually enshrined in the
Metropolitan Cathedral of Athens.
He is commemorated by the Eastern Orthodox Church as an
Ethnomartyr
(Εθνομάρτυρας). In his memory, the main gates of the Patriarchate compound
were welded shut in 1821 and have remained shut ever since.
This guy is currently Ecumenical Patriarch of Constantinople. That is a bitchin'
pimp stick, yo.
Born This Day

: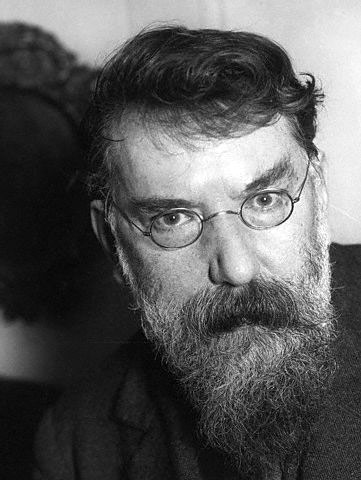 1867 -
George William Russell
. also known by the pseudonym
Æ
, an Irish nationalist, writer, editor, critic, poet, and painter.
He once said:
"After the spiritual powers, there is no thing in the
world more unconquerable than the spirit of nationality. The spirit
of nationality in Ireland will persist even though the mightiest of
material powers be its neighbor."
He was also a mystical writer, and the centre of a group of
followers of theosophy in Dublin for many years.
1947 -
Bunny Wailer
Died This Day

:
Emiliano Zapata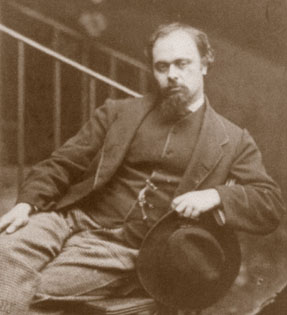 1882 -
Dante Gabriel Rossetti
, co-founder of the

Pre-Raphaelite Brotherhood
, who painted this:
1931 -
Khalil Gibran
1938 -
Joe "King" Oliver
http://youtu.be/J-HJI464CVs
1962 -
Stuart Sutcliffe
(l, with Self-Portrait, r)
2003 - Eva Narcissus Boyd, aka
Little Eva
http://youtu.be/C5OoQadZTPk