Mar 22
On this day in 1933, President
Franklin
Delano Roosevelt
signed into law a bill
legalizing the sale of beer and wine.
The
Cullen–Harrison Act,
named for its sponsors, Senator
Pat Harrison and Representative Thomas H. Cullen, enacted
by the United States Congress March 21, 1933 and signed by
President Franklin D. Roosevelt the following day, legalized
the sale in the United States of beer with an alcohol content
of 3.2% (by weight) and wine of similarly low alcohol content,
thought to be too low to be intoxicating. Sale of even such low
alcohol beer had been illegal in the U.S. since Prohibition started
in 1920 following the 1919 passage of the Volstead Act.
Throngs gathered outside breweries and taverns for
their first legal beer in many years.
"A camel may be able to go nine days without a drink,
but a liberty-loving nation can't go fourteen years
without a glass of good wholesome beer,"
reported
The Sheboygan Press on March 22, 1933.
"In fact, a
public that was hood-winked into prohibition more than
a decade ago now has reached a point where it is not
even willing to compromise with the camel."
On this day in 1943, the entire population of Khatyn in Belarus was burnt alive by German occupation forces.
On 22 March 1943, a Nazi motor convoy was attacked by partisan guerillas near
Koziri village just 6 km away from Khatyn, resulting in the deaths of four military
police officers of 118th Schutzmannschaft battalion, a police battalion made up
chiefly of Ukrainian collaborators, prisoners of war and deserters. Among the
dead was 1936 Olympic Games champion Hauptmann Hans Woellke (below right),
the battalion's commanding officer.
That afternoon, the 118th Schutzmannschaft battalion, reinforced by troops from the 36th Waffen
Grenadier Division of the SS, or Dirlewanger Brigade, a unit mostly composed of criminals recruited
for anti-partisan duties, entered the village and drove the inhabitants from their houses and into a
shed, which was then covered with straw and set on fire. The trapped people managed to break down
the front doors, but in trying to escape, were killed by machine gun fire. 149 people, including 75 children,
were killed. The village was then looted and burned to the ground.
The only adult survivor of the Khatyn massacre, 56-year-old village smith
Yuzif Kaminsky, also wounded and burnt, recovered consciousness after
the Nazis had left. He supposedly found his burned son who later died in
his arms. This incident was later artistically honored in the form of a statue
at the Khatyn Memorial.
At least 5,295 Belarusian settlements were destroyed by the Nazis and some or all their inhabitants killed.
Altogether, 2,230,000 people were killed in Belarus during the three years of Nazi occupation, about a quarter of the country's population.
On this day in 1984, teachers at the McMartin preschool in Manhattan
Beach, California were charged with satanic ritual abuse of the children
in the school. The charges were later dropped as completely unfounded.
Members of the McMartin family, who operated the preschool, were charged with numerous acts of sexual abuse of children in their care. Accusations were made in 1983. Arrests and the pretrial investigation ran from 1984 to 1987, and the trial ran from 1987 to 1990. After six years of criminal trials, no convictions were obtained, and all charges were dropped in 1990. When the trial ended in 1990 it had been the longest and most expensive criminal trial in American history.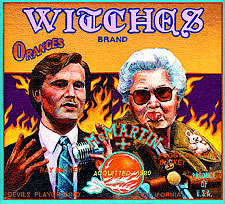 In 1983, Judy Johnson, mother of one of the Manhattan Beach, California, preschool's young students, complained to the police that her son had been sodomized by McMartin teacher Ray Buckey. Ray Buckey was the grandson of school founder Virginia McMartin and son of administrator Peggy McMartin Buckey. In addition, Johnson also made several more accusations, including that people at the daycare had sexual encounters with animals, that "Peggy drilled a child under the arms" and "Ray flew in the air."
Some of the accusations were described as "bizarre",
overlapping with accusations that mirrored the just-
starting satanic ritual abuse panic. It was alleged
that, in addition to having been sexually abused,
they saw witches fly, traveled in a hot-air balloon,
and were taken through underground tunnels.
When shown a series of photographs, one child identified actor Chuck Norris as one of the abusers.
Some of the abuse was alleged to have occurred in secret tunnels beneath the school. Several investigations turned up evidence of old buildings on the site and other debris from before the school was built, but no evidence of any secret chambers was found. There were claims of orgies at car washes and airports, and of children being flushed down toilets to secret rooms where they would be abused, then cleaned up and presented back to their unsuspecting parents. Some interviewed children talked of a game called "Naked Movie Star" suggesting they were forcefully photographed nude. During the trial, testimony from the children stated that the naked movie star game was actually a rhyming taunt used to tease other children—"What you say is what you are, you're a naked movie star,"—and had nothing to do with having naked pictures taken.
In fact, the prosecution's case was built on the rantings of an alcoholic
schizophrenic. Though the prosecution asserted Johnson's mental illness
was caused by the events of the trial, Johnson had admitted to them
that she was mentally ill beforehand. She was diagnosed with and
hospitalized for acute paranoid schizophrenia, and in 1986 was found
dead in her home from complications of chronic alcoholism before the
preliminary hearing concluded.
The case was part of day care sex abuse hysteria, a moral panic over satanic ritual abuse in the 1980s and early 1990s.
Born This Day: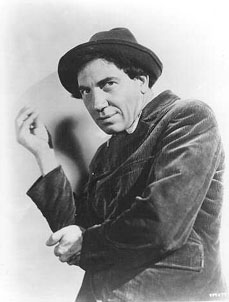 1887 -
Chico Marx
1930 -
Pat Robertson
1930 -
Stephen Sondheim
1931 -
William Shatner
Died This Day:
1952 -
Uncle Dave Macon
His funeral was visited by more than five thousand
people and his pallbearers included Roy Acuff and
Bill Monroe.
1978 -
Karl Wallenda
, who said:
"Life is being on the wire; everything else is just waiting."
In 1978, at age 73, Wallenda attempted a walk between
the two towers of the ten-story Condado Plaza Hotel in
San Juan, Puerto Rico, on a wire stretched 37 metres (121
ft) above the pavement, but fell to his death when winds
exceeded 48 kilometres per hour (30 miles per hour). The
Wallenda family attributes the tragedy to "several miscon-
nected guide ropes along the wire" and not the windy
conditions.