April 12
-
On this date in 1633, the formal inquest of
Galileo Galilei
by
the Inquisition began. The Father of Science DARED to think
the sun was the center of the solar system, not the earth as
proscribed in the Scriptures. He was sentenced to house arrest
for the rest of his life.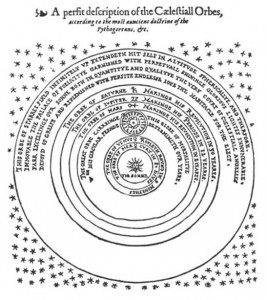 On this day in 1861, the
American Civil War
began when
Confederates led by
Pierre G T Beaureguard
fired on

Ft. Sumter
, Charleston, SC.
On this day in 1864, Confederate troops under
Nathan Bedford Forrest
- founder of the Ku Klux Klan, who Forrest Gump was fictionally named after -
massacred the African American troops who surrendered at Ft. Pillow, Tennessee.
On this day in 1961,
Yuri Gagarin
became the first man
to orbit the earth in space.
Born This Day:
1912 –
Hound Dog Taylor
http://youtu.be/KX9UG8rqRRQ
1932 –
Tiny Tim
http://youtu.be/-N_jlF-sRqk
1947 -
David Letterman
Born To Be Wild This Day:
John Kay
(seated, right, with Steppenwolf)
http://youtu.be/xa6xquyj5X0
Died this Day:
On this day in 1945,
President Franklin Delano Roosevelt
died while sitting for a portrait (above) in Warm Springs, GA.
His last words were
"I have a terrific headache."
1975 -
Josephine Baker
, who said:
". . . I improvised, crazed by the music. . . . Even
my teeth and eyes burned with fever. Each time I
leaped I seemed to touch the sky and when I regained
earth it seemed to be mine alone."
http://youtu.be/wmw5eGh888Y
1989 –
Abbie Hoffman
http://youtu.be/bZurtUSa6fI
2009 –
Marilyn Chambers
http://youtu.be/CXdLEpqSM9c